Malibu WWA Rider Experience Hits the Beautiful Lakes of Canada
Lake Alfred, FL (July 8, 2015) – The 2015 Malibu WWA Rider Experience is on course to hit the shores of the great North, in St-Zotique, Quebec, Canada on July 24-26. The three day event is the leader in amateur competition as well as educational for riders at any level.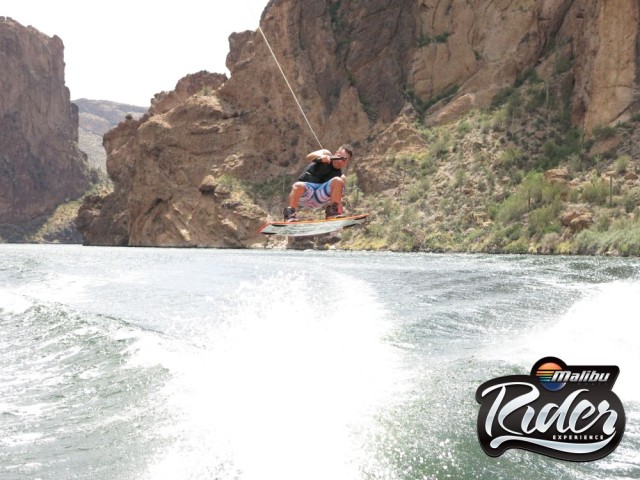 "The Malibu Rider Experience is an amazing event for all ages and levels of experience. Each and every event offers the riders and fans something new," Said Raph Derome "The wakes the Wakesetter series boats produce is unbeatable." "I couldn't be more excited to not only have the Rider Experience in my home country of Canada, but on my hometown's lake-WOW."
We couldn't be more excited to bring our Rider Experience into a country where we have seen so much talent out of and will be a great chance to educate the young, up and coming Canadian riders on and off the water throughout this event. Rider Experience is an action packed weekend for the whole family that includes Freeride Friday with the Malibu Pro Team, Judge's Experience, and Surf Gate Sunday. In attendance this year will be Malibu Pro riders Raph Derome, Oli Derome, Chad Sharpe, and Brian Grubb.
Location
Wow Lake
511 34th Avenue,
St-Zotique, Quebec, Canada,
J0P 1Z0
Host Hotel:
Holiday Inn & Suites Pointe-Claire, Montréal Aéroport
Booking Link:
WWA Malibu Rider Experience wakeboard OPEN BLOCK
Or contact our reservation line at 1-800-375-2680 mentioning the group code: WWA
Daily Schedule
Friday
9AM-4PM: Sign in and Onsite Registration
9:30AM-4:30PM: Freeride Friday
12-1:30PM: All boats stop for Lunch Break and Judges Experience (Lunch Provided for all Registered attendees of the Judges Experience)
Saturday
9-9:30AM: Late Sign in and Registration
9:45AM: Riders Meeting
10AM: WWA Amatuer Competition
Awards and Dinner to Follow on site with Aqua Sport Marine
Sunday
10AM-2PM: Wakesurf Experience Sign in and Onsite Registration
10AM-4PM: Wakesurf Experience
*Subject to Change based on number of entries